Welcome to

MOWERKS

Mowerks Tractor Mowing Service has grown since 1984 saving customers money by doing Field Maintenance, Subdivision Maintenance, and Site Maintenance on schedules far less frequent than regular lawn services can handle. Fine lawns and common areas go to the little guys. We are experts on, and only do, Large Area Mowing.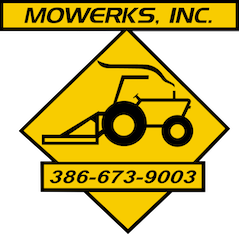 You have found the right company for the job.
You set our schedule. We can give you "shopping lists" to choose from based on your property needs. Different schedules, different options like trim or herbicide, and edging. Litter pickup and mowing debris blowing is always included. We will work with your budget to plan your lot mowing around the growth seasons so each cut gives you the best appearance for the longest time.